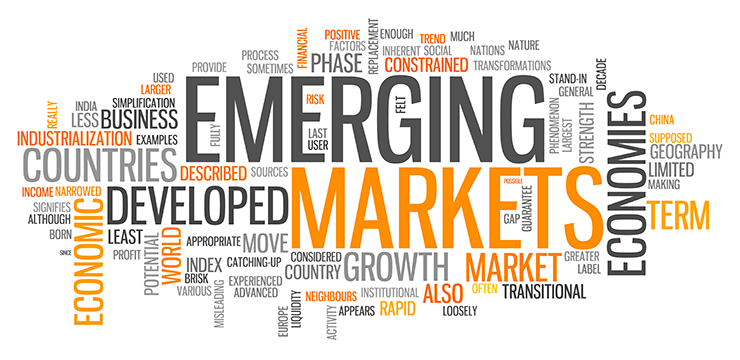 Several days ago, I have accidentally come across an investment recommended article highlighting where should we invest. The article suggested we should focus on emerging market. The reason is because whenever cheap money is available in the US, there is a tendency for the dollar to flow to this segment of the world economy. Since the Fed has lower interest rate three times this year, US dollar has become cheaper and plentiful. There is a tendency for the US dollar to flow into this economic sector.
Then I took a glance at emerging market funds in Fundsupermart. I was surprised to realize that we have missed out a lot of its previous growth. For example, Global Emerging Markets Opportunities Fund has a growth of 17.84% as of one-year result and Eastspring Investment Global Emerging Markets has grown 12.21% (Chart A).
I have noticed one observation. Even though there was trade war disputes and threats going on in the past many months, these two emerging funds kept on growing. Though there were up and down times, they managed to maintain profit eventually. Therefore, it deserves our consideration if you are looking for new investment opportunity, especially when the trade war threat is coming to a cold down.
For mutual fund, it is easy to know which fund invested in this region. Whichever fund carries the title "Emerging" will be the ones investing their focus and energies into this segment of economy.
Emerging Markets
However, the economic term "emerging market" is quite a controversial and complicated. It covers all countries that are lesser developed than the developed or advanced countries but are well on their way of developing. It ranges as wide as from some Asia countries to African and South American countries. It can be as large as China or India, or as small as in Vietnam. As a reason, not all emerging markets grow their economies in the same pace. Therefore, not all emerging market funds do experience growth in the past one year.
For example, if you take a look at RHB Emerging Opportunities Unit Trust, it did not grow at all in the past one year (Chart B). A closely look in its Fundfact Sheet will reveal the answer. We realize that this fund has been focusing in Malaysia market. Malaysia market has not been doing well in the past one year or so. Its current 1 year return according to its Market index is about negative 4.3%.
But as DIY mutual fund investors, we can avoid spending lengthy time to study all the details of those emerging market funds. The average performance as shown in its past will give us enough light to know which are the funds we should put our money in.
Recommended Funds
As of this moment, I would recommend Global Emerging Markets Opportunities fund from AmFund Management Bhd. The reasons are multifaceted. Not only this fund is growing in the emerging market investment, it also belongs to AmFund Management Bhd fund house family. In this fund house, it does not only allow free switching from bond to equity funds (if you have credit points), it allows even free switching from equity to equity funds directly. This fund house is very investor friendly.
If you have your capital rested in Eastspring Bond Fund, you may consider Eastspring Investment Global Emerging Markets Fund as well. This fund belongs to Eastspring Investment Bhd. This fund house is investor friendly as much as AmFund Management Bhd, except switching from equity to equity directly.  
But the entry timing has not arrived yet since these two funds have both rise to their respective heights. It would be good to wait for another pull back. It seems worth to wait for this opportunity.
I believe some of you may be thinking where to invest. Since the trade war which could be causing global economic disaster is not going to intensify anymore, emerging markets will be worth our attention as of now.
Happy learning how to direct your investment!
Press Here to go to Front Page
Please press "like" button below this article (if you have not done so) for email alert whenever new releases are out for public viewing. If you have any comment, please make use of the comment section below for readers' interaction.
Disclaimer
The view and opinion expressed are personal views of the author and are subject to change based on market and other conditions. This write up does not constitute sole advice for investment decision. Investors are advised to do further reading and research to conclude individual decision.