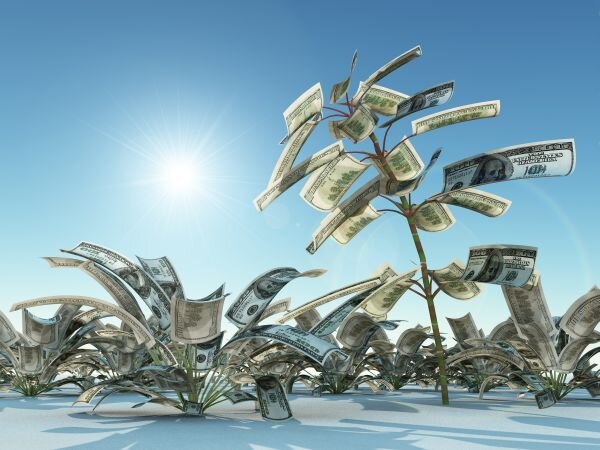 With such a poor investment global equity market environment, if you do not experience loses in your investment, you may consider yourself success by now in 2019, let alone dream of any profit. This is most probably true if you invest only in the stock market alone. Global stock markets are either moving sideways or moving down trending in 2019.
However, if you have considered my recommendation from the article, Is This the Right Time to Focus on Gold? released on March 24th, 2019 and invested into RHB Gold and General Fund, you would have seen your fund extended to the highest profit of 23.7% at its recent peak by September 3rd, 2019. This profit rate gained at a short period of 5 months will be translated into a 57% annual profit growth rate. 
I am sure other followers have gained even higher than this rate if they have followed my earlier recommendation investing in gold-related funds from the previous year. At that time, gold prices were even much lower than March this year.
Golden Chances
But of course, the gold price has consolidated since after its recent peak. It has now been catching its breath. For those who are latecomers to read this article, you may still ask, is it too late to join the wagon now? I would answer that the golden time to invest in gold-related funds is still yet to come. There will still be a better time ahead. I believe the gold price will have its time to fly like crazy.
Looking at the global economic scenario dragged by the trade war initiated by US President Trump, the global economy is obviously in a slumber, except for the US alone. But the question still being asked, how long will the drag be backfired into the US shore? I would think it is getting nearer and nearer. Someone has rightly said, even if President Trump is going to make a trade deal with China now or later by November, the global economy down-trending is no longer reversible. The hurt is too deep and complicated just like what I have written before.
Technically speaking, a slight downtrend is observed among all three major US equity market indexes. If the recent market back down is real and sustainable (it's all depending on Monday performance), all major US market indexes are having 2 lower lows' since the latest peak in late July 2019 (Chart A). Unless US corporate earnings reports next week have some more positive surprises, it will continue to travel down. Because the global market reacted to the poor third-quarter GDP report from China last week. The global market is taking it a cue that the hard-hit recession danger is heading the world broadly. 
The Million Dollar Clue
Another interesting piece of gold-related observation is in the US dollar performance. The dollar value has suddenly nose driven deep down, not only below its up trending lower support channel line but deep below and it's finding the next support at 97.0 just a few trading days lately according to US Dollar index (Chart B).
It could be possibly taking a clue from the market data report that the US economy is no longer doing that well as it seems. And the Fed will have another interest rate cut very soon. It will most probably be going to form a sideways direction before it turns bearish from now on.
This change of the US dollar index movement means that the dollar will no longer be a factor to press down gold prices from now on. Furthermore, since equity indexes are having possible chances to reverse course, gold's prices will have its potential to fly higher than.
Right now, gold is resting at its strong support area around 1,500 (Chart C), it would be another excellent opportunity to jump in or add more if you have already invested before it takes off to fly. But please be reminded that you should avoid being too greedy, invest only a small amount to test the waters first because anything can turn out differently than what I have just analyzed.
Happy investing but invest safely.
Press Here to go to Front Page
Please press the "like" button below this article (if you have not done so) for email alert whenever new releases are out for public viewing. If you have any comments, please make use of the comment section below for readers' interaction.
Disclaimer
The view and opinion expressed are personal views of the author and are subject to change based on market and other conditions. This write up does not constitute sole advice for an investment decision. Investors are advised to do further reading and research to conclude individual decisions.