Those of you who were faithful readers started more than a year ago, exactly this time, you might have read my article entitled the Right Spending Makes you a Better Person. In that article, I shared the biggest struggle in my entire life by accompanying my son to US to enroll for his undergraduate study. I struggled not for his study fee, but for the expenses of my trip to travel with him. Because it looked unnecessarily.
In that conclusion, I mentioned who knows it might beneficial for my entire life too. Well let me pick up from there and share now. (For those of you who are new readers, please go back to my previous article to know the background story.)
When I was there visiting Bob Jones University, I found out that the Campus was very impressive and students that I interacted with were also very enlightening. After I came back to Malaysia, I started to write back to the admission office inquiring the study situation in their graduate program. For the most important part is the financial condition, since they have rewarded generously to my son for USD 40,000 scholarship and aids, I wonder how much they will award to those who study in graduate level.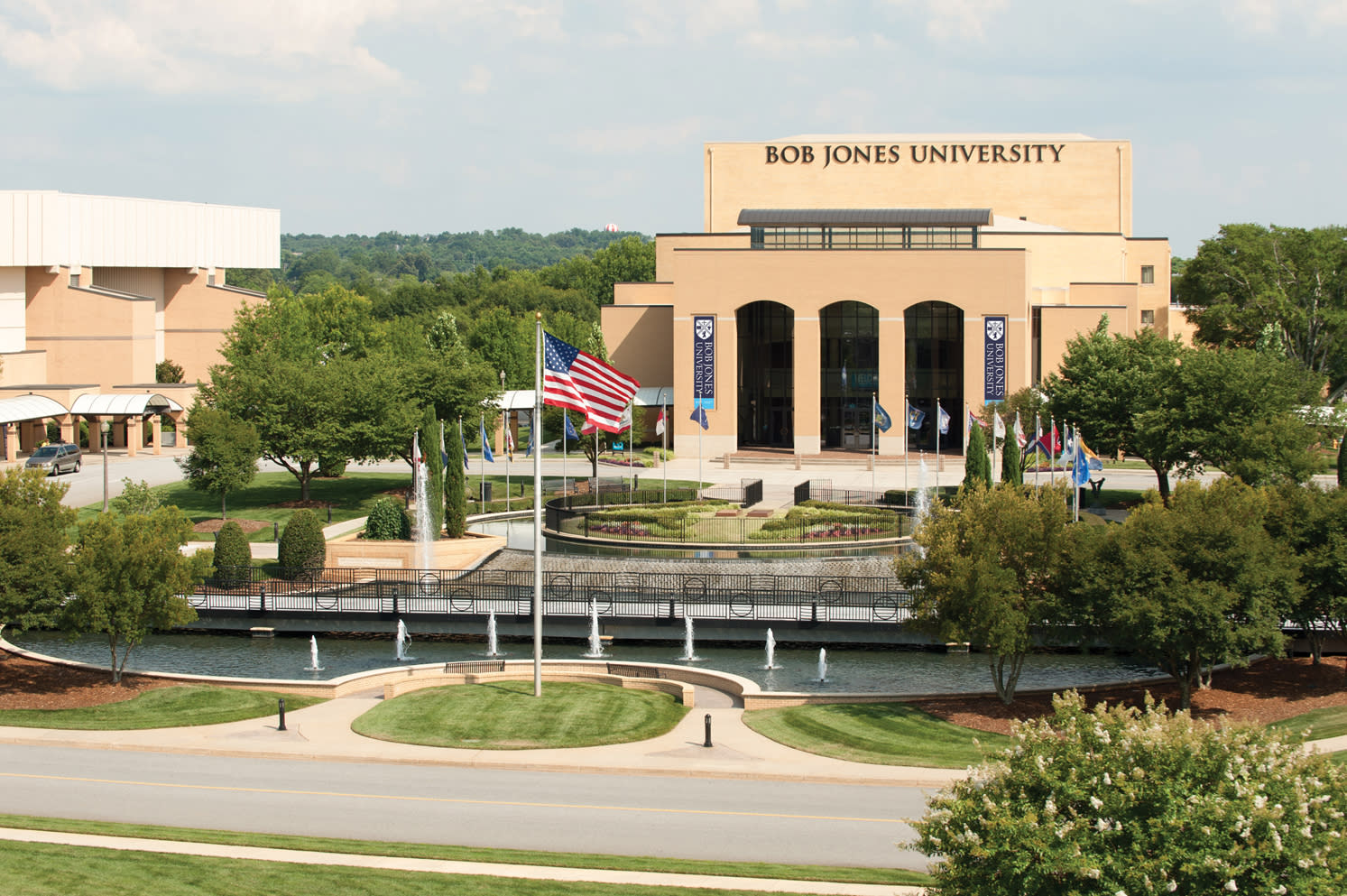 Studying for Free
To my surprise, the answer came back to me was that, if the student is willing to work part time and study full time, the highest fee required of him to pay is only USD 3,000 a year. Furthermore, if he applied and approved with financial aids of USD 3,000 he will have to pay nothing out of his own pocket. I thought … wo…..w ….. what a wonderful offer ….! I thought since my son was awarded with USD 10,000 a year financial aids and scholarship, it is not hard to apply for a USD 3,000 award a year then.
So I kicked started the application process around October last year for my second graduate degree program majoring in counseling. To make the long story short, my application was accepted by April this year, and was awarded with financial aids of USD 3,850 in June. And I got a job offer in the campus as Zone Supervisor in Custodial Department and the pay is USD 12.50 per hour.
In the job interview through Skpye, the Department head asked me whether I am willing to work in the dirty toilet cleaning all the "throne", I said it doesn't matter to me, because your "thrones" are made of gold! So long as I can earn enough to pay for all my school fees, whatever it takes, I will do it. Ha ha …
Purpose of Studying
Few weeks ago, I received a phone call from a bank officer who was trying to sale a new banking product to me. I told him the timing is not right because I am going overseas to study. He was shocked and quickly asked what my age was. I told him I am on the blink of retirement. I will go to study and after graduation, I shall retire, ha-ha … I think he was fainted over the other end of the phone.
True enough, to all Malaysians, particularly Chinese, we have a different mentality why we need to study, especially taking up a formal academic course. We are more of a materialistic and realistic ethic people group. We study because we want to contribute, to get a better job, or a better pay. However, I have outgrown this mentality myself.
I share in many ways the American value. Studying academically can become a hobby or personal pursuit.  A pursuit to uplift your personal understanding of the subject undertaking or to upgrade your personal value of life perspective and many more other objectives aside from getting a better pay or higher job. It can even be a preservation of personal mental health.
That's the reason why there are so many academically trained people in the US than any part of the world. There is no age limit when it comes to formal study. There's only personal pursue or life inspiration or what you want to get out of your own life.
Understanding Human Person
As for my academic pursue this time, I am really looking forward to being equipped with the understanding of human psychology. This subject is actually all the while within the field of my interest. But I didn't have a chance to study in-depth. I did have a few selective subjects in psychology while I was in my undergraduate study and those subjects have been the most helpful ever since I came out to work all these years.
I thought this time around could be a wonderful chance to dip into it. And probably after graduated, if the Lord's willing, I may have a chance to practice it even beyond any retirement age, so long as my health still permits me.
Now since I am already here in the US reported to Bob Jones University (BJU), I am excitedly looking forward to those subjects being offered here. I will possibly be taking up classes in the morning, work in the afternoon, doing homework at evening. But I will still be writing blogs guiding on investment on weekends and school holidays, because I will still be paying attention daily to stock market, reading investment news, market trend, doing online investment monitoring etc.… I have already made investment my whole life pursues as a sideline hobby. Don't you think investing is fun and enjoyable?
See you in next article!
Press Here to go to Front Page
Please press the "like" button below this article (if you have not done so) for email alert whenever new releases are out for public viewing. If you have any comments, please make use of the comment section below for readers' interaction.
Disclaimer
The view and opinion expressed are personal views of the author and are subject to change based on market and other conditions. This write up does not constitute sole advice for an investment decision. Investors are advised to do further reading and research to conclude individual decisions.