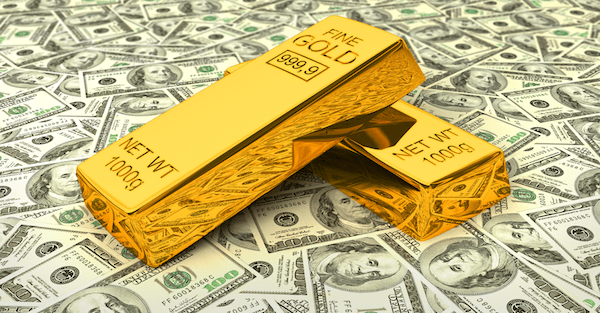 Recent Fed announcement to pause rate hike for 2019 has suddenly surprised market participants off guarded. The US dollar index (UUP) has immediately over reacted and dropped below its bullish uptrend line and threatened investors to go bearish. However gold price index did not dance with USD index. It was partly because gold price was suppressed by equity market. Nasdaq market index rose after such announcement. With the last market close, USD has climbed back to its bullish support trend line. It shows USD investors have turned sober after such shocking delivery.
The latest Fed announcement has then posed the long-anticipated question for market players; Is it the right time to invest our capital into Gold related funds now?
Clues for Gold Price Movement
There are a few critical clues for us to determine the perfect timing where gold prices will rise bullishly. Previously my article entitled Should We Buy Gold Related Funds Now? mentioned about the watch for two major indicators for gold price movement, which are the equity market and the USD index movement.
As for the USD movement, the latest Fed announcement has at least officially said they will not push up the value of the greenback for 2019. Because they have seen some possibility of a US economy slowdown for this year. But they still reserved rate hike for 2020 if future condition improves.
As a result, I believe the dollar will not go any place higher effectively from now till the end of the year unless the Fed changes its mind half way through the year. Without the rate hike pushes, USD index could possibly go sideways for a while until US economy slowdown will really show up on stage.
Equity Market Stagnation
Secondly, equity markets are stagnated at this moment waiting for several issues to be resolved. First is the most obvious one; the trade dispute resolution between US and China. There are optimistic views proposing that once trade dispute resolution is sealed, equity market will surge for another 15% higher. If this is true, it will affect gold prices to retrieve and consolidate for a while.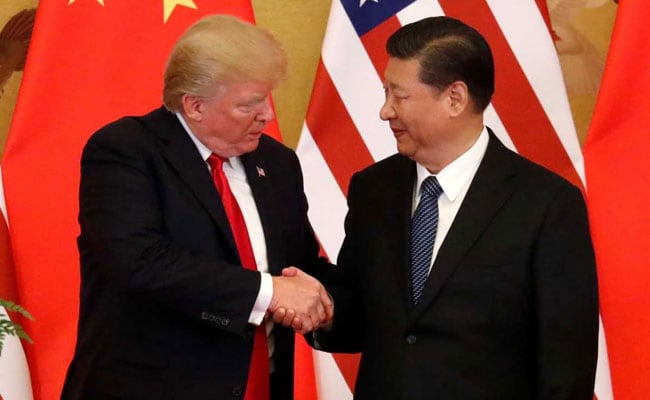 Personally, I do feel this view could be too simplistic. Investors will be very particular with the details if ever a seal is in place. If the favor of the deal is on the China side, US market might not react positively but consolidate instead. On the other hand, if the negotiation meets with any obstacle, deadlock or further delay, equity market will retrieve too. This development will be favoring gold price surge when USD remains stagnated.
However, I believe the current equity market suppression could come from other factors aside from the trade war dispute between the two global economic giants. The first quarter corporate earnings report for 2019 will be another key factor all eye are gearing and waiting now.
It has been mostly predicted that the corporate tax cut bullish effect initiated by Trump last year could have been fading from this year onward. We shall see this exciting moment from late April till May 2019 when corporate earnings season comes. If this fading really happens, gold investors will be opening champagne.
However, there might always be possible surprises that the prediction does not come to pass. Earnings reports can come out surprisingly good and strong. Or Trump pushes for his infrastructural plan. If this is true, equity markets would possibly jump to celebrate together, and gold prices will reverse accordingly.
Enter Small Amount
Through all those scenarios though, I would still recommend investor to begin to accumulate gold related funds, but with small amount. If you have access to Malaysia Fundsupermart investment platform, I would recommend you to consider Precious Metals Securities or RHB Gold and General Fund.
This will be a good time to enter gold related fund when spot gold prices are still not too high flying yet.
When you begin to do that, please design a strategy to stay long term with proper risk control management which can enable your investment to stay for at least 1 year. Because the perfect timing for gold price surge has not arrived yet. But after a year, things will become clearer.
But I would still believe if ever gold prices drop back, it will not drop too much deeper than current low's. Therefore, it is quite safe to enter now unless things could turn out entirely beyond what was expected as described above.
Happy investing but invest safely!
Press Here to go to Front Page
Please press "like" button below this article (if you have not done so) for email alert whenever new releases are out for public viewing. If you have any comment, please make use of the comment section below for readers' interaction.
Disclaimer
The view and opinion expressed are personal views of the author and are subject to change based on market and other conditions. This write up does not constitute sole advice for investment decision. Investors are advised to do further reading and research to conclude individual decision.